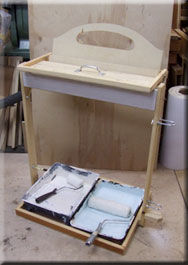 © 2011 Harmony Water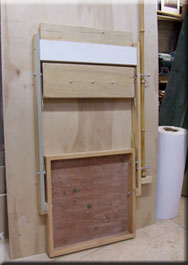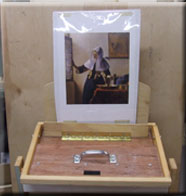 The 24" artist carrier holds two typical paint roller trays in the bottom compartment.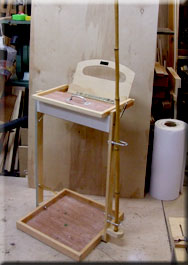 The carrier folds flat for easy transportation.
Both the 18" and 24" carriers have side attachments for bamboo brush extenders.
The upper tray holds brushes and tools and has a flip up stand for research images.

Contact: Harmony Water 845-338-4443