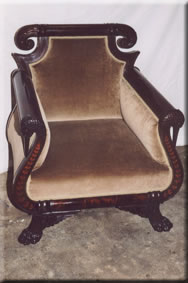 © 2011 Harmony Water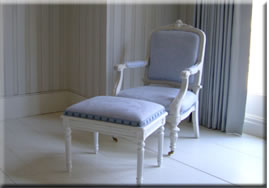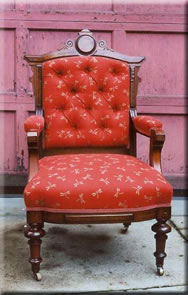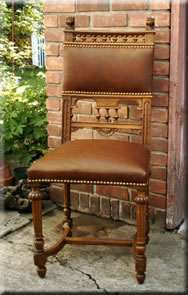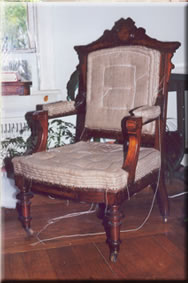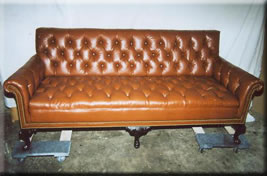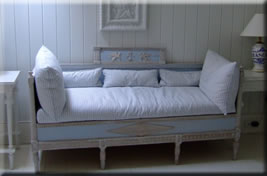 Victorian Renaissance Revival Armchair reupholstered from springs to top cover in a double stuffed manner.
The same chair as at left during the earlier first stuffing stage. The springs are in, the pad is stuffed and the shape is sewn in. Next is the top stuffing, muslin and top cover.
Traditional Upholstery for Antique Furniture
Upholstery Process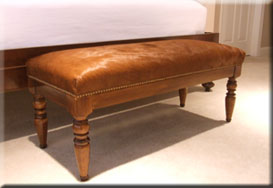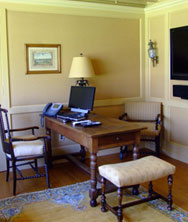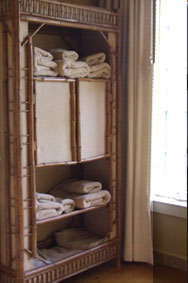 Wing chair on left purchased from Williams and Sonoma. Legs were refinished to Mahagony. All foam removed and upholstered in traditional manner.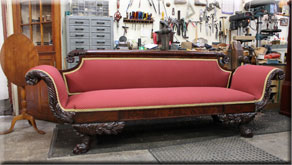 Upholstered walls in a home office, with upholstered chairs.
Bamboo shelving upholstered to serve as a bathroom linen press.
American Sofa c.1820, rebuilt frame, French polish finish, and new upholstery.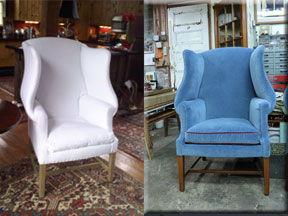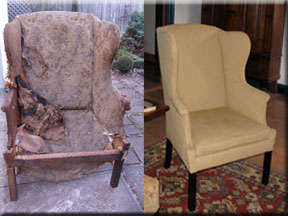 1804 Wingchair found in a barn. Frame completely rebuilt. Signed and dated on reverse top rail. Upholstered in traditional manner, with cocoa fibre, horse hair, cotton. Feather seat cushion. Full shop report supplied to customer.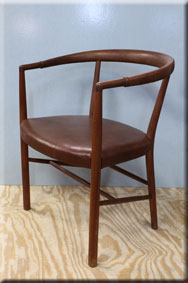 Mid-Century modern Jakob Kjaer armchair in leather. Horsehair stuffed seat, tight stretched leather arms.

Contact: Harmony Water 845-338-4443